Make an appointment with the Materials Science and Engineering Academic Advisor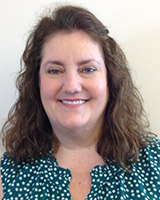 The Department of Materials Science and Engineering:
Civil and Materials Engineering (CME) building
122 S. Central Campus Drive, #304
Salt Lake City, Utah 84112-0063.
Please click here for directions. The advising office is in room 304 and can be reached by taking the elevator up to the third floor. There is visitor parking in front of the Union, which is near CME.
For an advisor to speak about or release student information via email or on the phone, a student must have e-signed the FERPA Consent to Release Form. This form can be found on CIS -> Financial Aid -> FERPA Consent to Release. Be sure to check the box for Academic Advising. If you are looking for advice through email, be sure to include your FERPA PIN in your original email. On the phone, please have it handy. That is how we can be sure it is you.